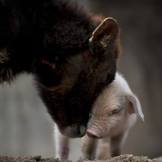 Another great way help the animals
For those of us who live in California, you can sign a petition from Vegan Outreach, requesting that the California Pizza Kitchen adds a vegan pizza to their menu --
Petition
​
​On October 9, I gave a presentation on the many ways you can help animals in need. You can watch the video below,but for now, here are 5 great ways to easily make animals lives better:
​Stop using derogatory language that is demeaning to animals, ie - 'He was such a pig, she was cold as a fish, what a birdbrain, that cop was a pig, etc. Not only are the statements incorrect, but they desensitize people to feeling compassion for the animal.
Go to the ​​Petition Site and sign up to receive animal-oriented petitions. You'll receive daily emails. Simply click on the petition's link and sign.
Post animal rights issues on your Facebook page. It's a great way to educate you FB friends. Many of them have no idea how farm animals, fur animals and even animals in entertainment are treated.
Sign up at freekibble.com and receive their daily email -- the site donates kibble to animal shelters across the country.
Purchase only household cleaners and cosmetics that aren't tested on animals. Look for the 'cruelty-free bunny logo.' For a list of cruelty-free companies, go here: List
Watch for more tips on helping the animals.
---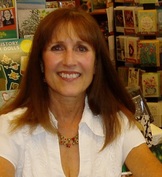 Vegan Cowboy is my first novel, written out of a love for all animals and cowboys (the plant-based ones). It was truly a labor of love, propelling me on a path of helping illuminate the plight of non-human animals who are truly at the mercy of human animals. If my stories can change the hearts and minds of those who read them, I am grateful and honored. And if I could meet a man like Granger Bowden, I do believe my life would be enhanced. Are you listening, vegan cowboys out there?
---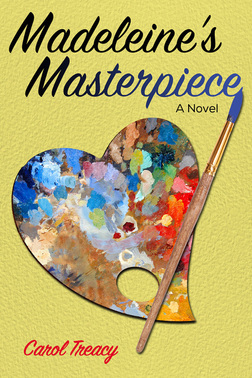 ​What would you do if a famous celebrity asked you out, only to discover his reason for courting you was based on a bet? Would you verbally berate him in front of his adoring fans, write nasty tweets about his character, or go out with him and exploit him for all he's worth?
For Madeleine Mozart, an unemployed mother of two living in Marin County, California, the decision was a difficult one. She wasn't sure what to do when she found out that Charlie Evans, one of the world's biggest stars, wanted to date her to win a part in a movie. After some soul searching, Madeleine makes the decision that catapults her into an entirely different strata of society, one filled with ego-driven actors, five-star hotels, spending sprees and the obligatory irritating paparazzi.
Madeleine deftly orchestrates her new, chaotic life into a cohesive and beautifully written masterpiece.


---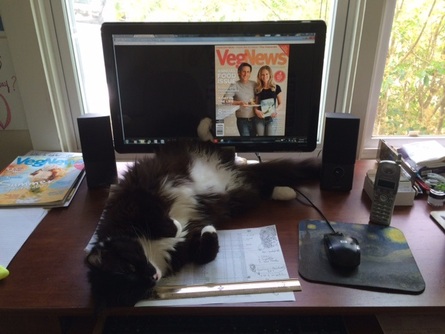 Pierre loves helping me write. When he's not sleeping in front of the computer, he's walking in front of the screen. Gotta love cats.
---
I Loved both of Carol's books.....interesting stories, educational and heartfelt. I read at least 2 books a week and Carol's books are right up there in the top ten!
--- JoAnne Walker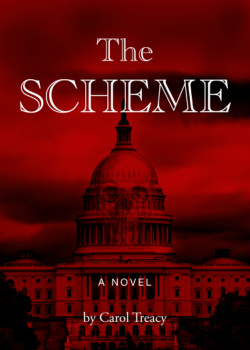 Available here and on Amazon and ebook sites.

Just go to our store and you can buy an autographed copy of The Scheme. It can also be found in print on Amazon and in ebook format on kindle, iBook, Nook, Smashwords.com and more.

What happens when a group of elitist Senators devise a way to eliminate the 'undesirables' from America? Will they succeed in their plan to poison the fast food supply or will their efforts be derailed?
---
I ABSOLUTELY loved Vegan Cowboy! It was a great summer read and I finished it in 2 days. I love the characters and really related to them all. The setting of the book was so wonderful and heartwarming I really missed the book when I finished it. -- Chriss Montalbano
---
Sunday, October 12, 2014, I spoke at the 15th Annual World VegFest in San Francisco.
---