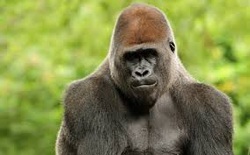 You can get anything on the internet: medical advice, faux leather boots, mung bean pasta, goji berries, white mulberries and even olalliberries, friends, thicker skin....okay, maybe not thicker skin, but that's what I really need right now.
I've struggled with low self-esteem issues since I was a teen and as the aging process morphs my body from fab to flab, my self-worth dips even lower. But nothing prepared me for the sudden ego plummet when I penned and self-published Vegan Cowboy. Don't get me wrong. I've received many accolades and hearty pats on the back from friends, family members and strangers. What I find hard to reconcile are the friends and kin who have either ignored all the emails, Facebook posts, tweets and any other marketing medium I've exploited, or have made false promises to read the book. It's a tough pill to swallow, putting your work and ego out into the world and getting slammed or dismissed. A character in Carol Anshaw's novel, carry the one, is an up and coming artist. Anshaw writes: 'She shared the curse of many artists -- that praise beaded up and rolled off her while criticism stuck like glue, glue embedded with ground glass.' I couldn't have said it better (great book, by the way).
I subscribe to blogs, e-newsletters and daily emails all designed to bolster my confidence and swaddle my ego in a blanket of love and support. I willingly bask in their message but when it's time to move on, my ego discards the positive thoughts and waits for the next diss or criticism. Is it time for therapy?
If I can offer any advice to those who want to create any work and share it with the rest of humanity, it is this: Don't expect your friends, whether you've known them for a lifetime or just met them at a party, to embrace your work. If they do, that's fantastic. Just don't count on it. Ditto for family. I have no doubt that they love and care for you, but you are not the most important being in their life. They are. Deal with it. And despite the ephemeral quality of praise, hold on to it for as long as you can. If it was spoken, write it down and read it from time to time. If it was written, print it out and put it on your wall. It's okay. You're not vain. You're simply reliving a time when someone handed you a gem. Accept it and cherish it. If you are that rare person who has it together and creates without needing praise and are unscathed and affected by criticism and rejection, I salute you and admire you.